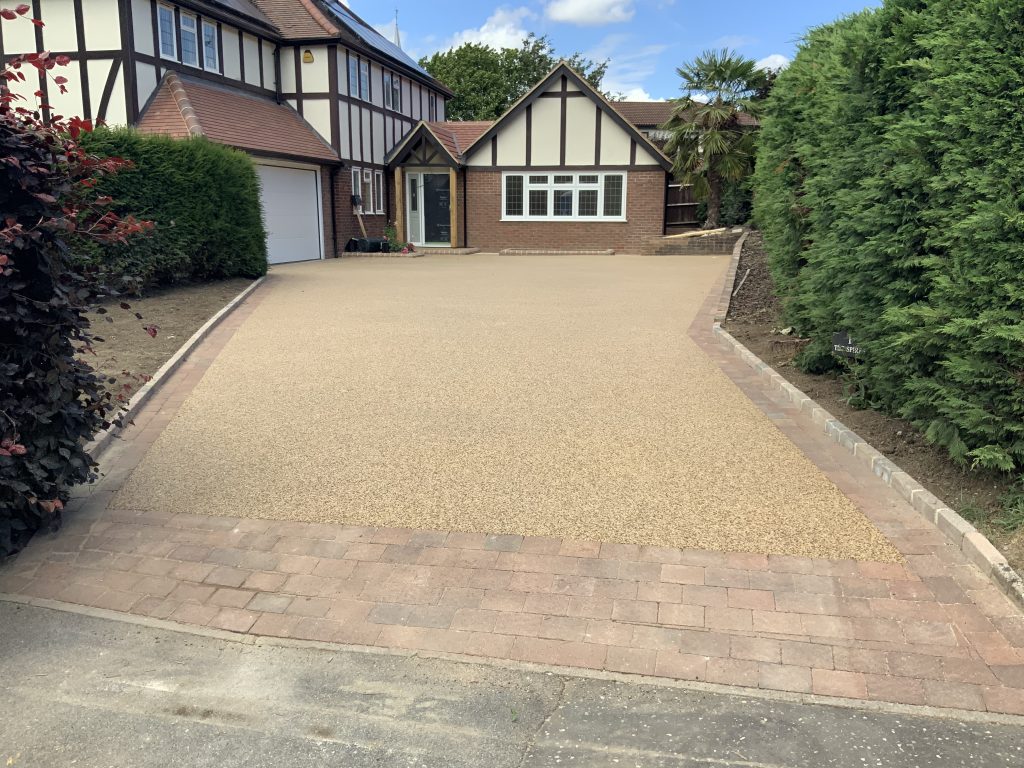 Resin bound paving is a blend of 100% naturally formed kiln-dried aggregates mixed thoroughly with polyurethane resin. Throughout the process each particle of aggregate is completely covered in the resin to form an architecturally solid, porous surface.
Due to the upsurge of flooding in the UK and need for flooding prevention, the resin bound aggregate market has become ever so more desirable. Cost has also been a barrier until recently, but the market has matured with companies now benefitting from economies of scale. Unlike tarmac, resin bound doesn't break down in the heat and is a more durable solution.
Resin bound aggregates can be used for almost any project, regardless of scope or budget. Applications include but are not limited to: permeable paving, resin drives, resin patios, resin car parks, resin cycle paths, resin bus lanes, tree pits, heritage sites, estate roads, schools, tree pits, swimming pool surrounds and garden and landscape designs, to name a few. Using conflicting resin stones, you can inlay logos, emblems, slogans, numbers and wording.
Resin bound surfacing applied to an appropriately designed porous base and sub-base will facilitate design of a SUDS (Sustainable Urban Drainage System) compliant permeable pavement construction, reducing flood risk and allowing rainwater to flow in to natural watercourses. In turn it reduces water running off the surface, therefore reducing flooding. There is no need to tear up the original sub-base, further adding to the eco benefits.
Looking for new resin driveway solutions?
Our helpful and experienced staff are always happy to help, call today to discuss your needs.